Memorial at Tate Plaza For Four UGA Students Passed Away in Car Accident
---
Hundreds, if not thousands, of UGA students, friends and family came to the University of Georgia to honor the deceased:
Kayla Canedo, 19, Brittany Feldman, 20, Christina Semeria, 19, and Halle Scott, 19 — showing up at Tate Plaza — in remembrance of the four students who passed away during a car accident on the previous night, in Athens, Ga., on Monday, April 28, 2016. Members from the deceased students' sorority, family members and friends spoke at the memorial, including president of UGA Jere W. Moorehead. Photo gallery for The Banner Herald. By Randy Schafer
---
Powered by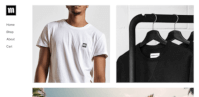 Create your own unique website with customizable templates.